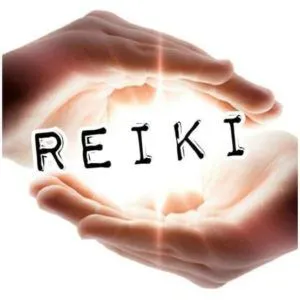 THE BENEFITS OF INTUITIVE REIKI
Relaxes the body and mind.
Relieves fatigue
Relieves stress and anxiety
Encourages emotional release
Eases pain and discomfort
Eases muscles tension
Helps with mental clarity
Improves sleep
Rei- means Spiritual Wisdom
Ki- means life force energy
BOOK YOUR INTUITIVE REIKI SESSION NOW!
$125 for 60 minutes
I received a reiki healing session from Joann today and already feel lighter. As Joann was sending the energy I was able to feel it coursing through my body. Joann has a safe approachable energy about her where you can feel at home and are able to surrender to the healing process. Joann was able to connect with my loved ones and pass on information from them during this session. It was deeply relaxing and I feel rejuvenated. I highly recommend Joann to anyone who is looking for energy healing!! Thank you so much Joann for the session!!
Michele B.
What an amazing Reiki session! I've had Reiki sessions before, but never "long-distance" Reiki. I was able to feel the energy and benefits that Joann transferred just as if we were in the same room! I had just come down with the Flu and had a terrible headache along with body aches, and I could feel Joann intuitively tapping into and focusing on both of those areas. During and after the healing session I was able to feel relief from pain and symptoms, much more relaxed, and an increased sense of overall calmness that was MUCH needed. What I love about Joann's sessions is that not only is her Reiki very powerful and effective, but coupled with her keen intuitiveness she is able to deliver a transformative and healing experience tailored to exactly what her client needs at the time!
Thank you, Joann!!!
JOSH D.
INTUITIVE REIKI
EVERY CELL IN MY BODY
VIBRATES WITH OPTIMAL
HEALTH AND ENERGY.
I CHOOSE HEALING
FOR MY MIND, BODY,
AND SPIRIT EVERY DAY.
BOOK NOW

60-minute Intuitive Reiki Session
CONTACT US
Joann DJ Ehlman,
Intuitive Life Coach,
Intuitive Reiki Master,
Author and Speaker
301-307-9285
Sign up for the newsletter